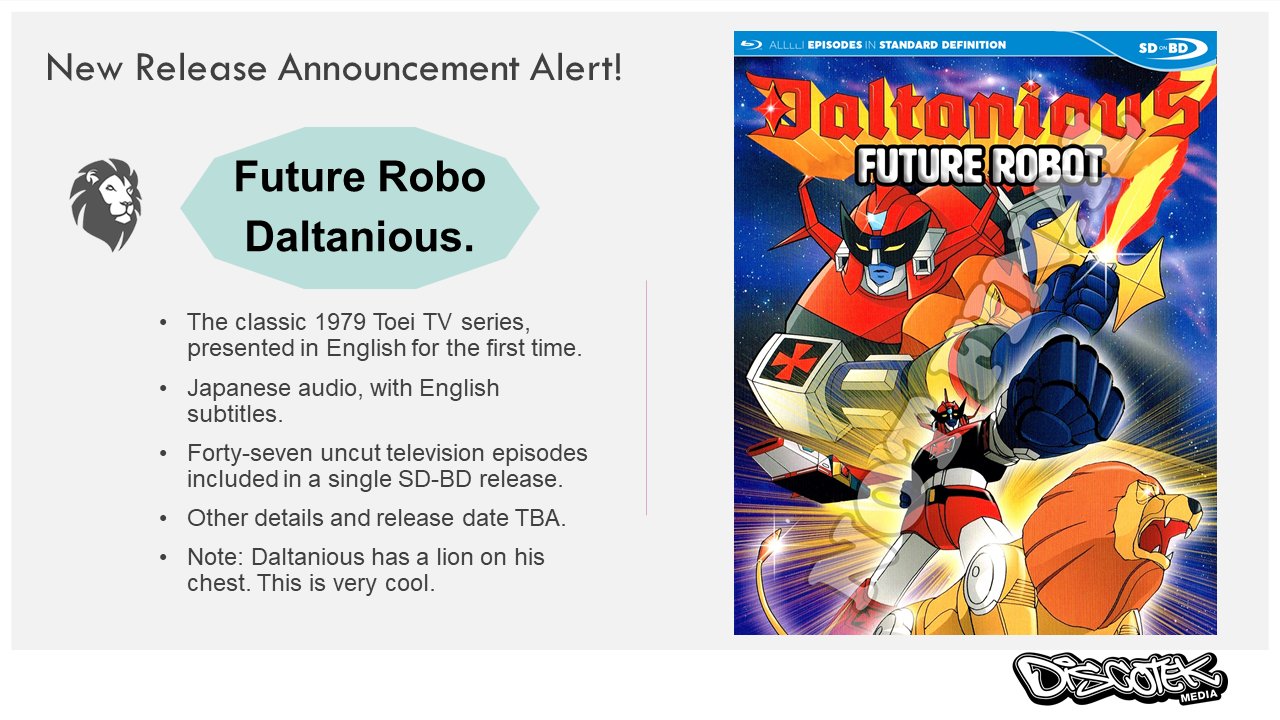 You'll have to excuse me while I pick my lower jaw off the floor, but I still cannot believe I'm seeing this! Daltanious has been licensed by Discotek Media!
Who would think that when I started subbing this series in July 2011 (and finished it five years later) would result in this forgotten series be officially released in an SD-BD English sub release! This also means that the batch torrents and any DDL links open for this show will have been removed as the subs I had released have finally done its job in raising awareness in the show.
I want to give a massive thanks to starseeker, Musical_life, serenade_beta, Ametuchi, and everyone else who had a hand in making this series come to light. None of this would have been possible without your assistance!
Be sure to support the Daltanious SD-BDs when it's finally released.
Which makes me wonder… will they look into using my subs as a base? Who knows?
Discotek Media, if you're reading this (doubtful, but stranger things have happened) give me a buzz! 😉