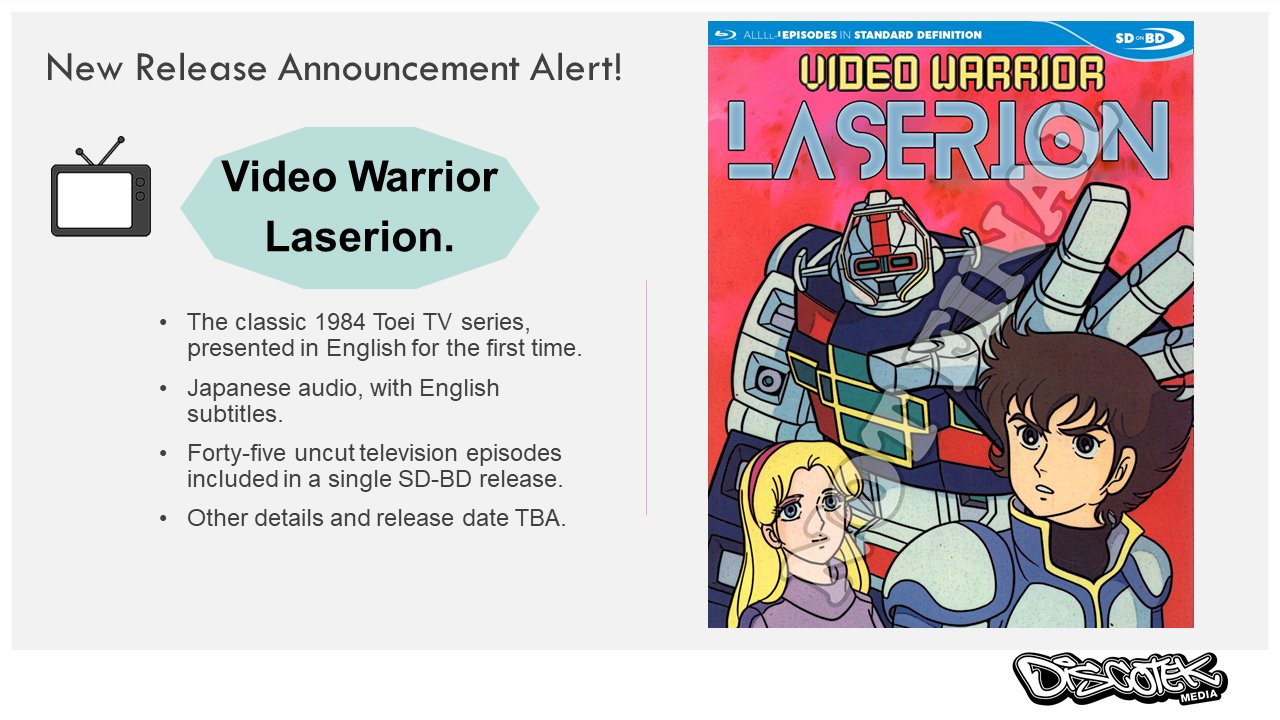 First things first, I want to reiterate that yes, I'm still alive. I know I haven't posted anything in over a year, but when real life has been beating you senseless, you have to step aside and rest… which is what I've been doing. (It's not COVID-19 related, though. That's all I'll say about that.)
But now, the news…
Looks like news from Discotek Media has come out that Video Warrior Lesarion will finally be released on SD-BD in the near future. This means that the three subbed videos will have be taken down and any production (if any) would have to cease.
It's a shame, too. I would have been nice to have continued had life hadn't gotten in the way.
A big thanks go to Afternoon Teasan, doanobu, Ametuchi, Kiseki 83, Auron_Kenobi, and (biggest of all) to Nanto for collaborating on these three episodes we've worked on together. This would never have been possible if we all hadn't worked together to bring this gem into the spotlight.
Be sure to purchase Laserion when it's finally released!